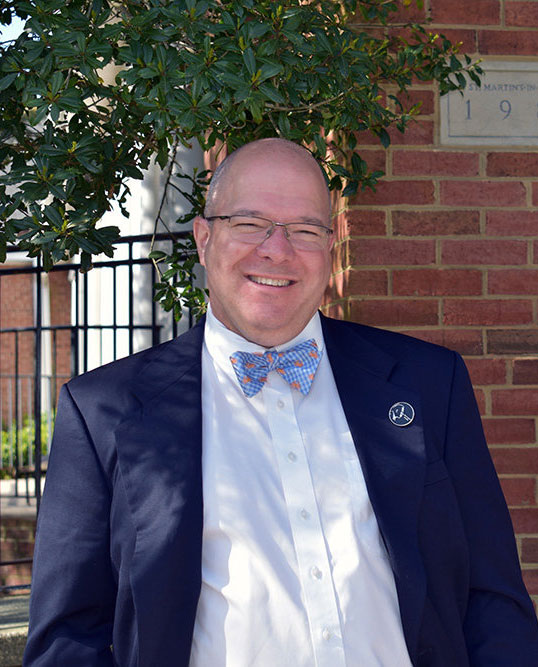 Dear Current and Prospective St. Martin's Families,
It is an honor to serve as St. Martin's Head of School and to welcome you to this special place.
From my first visit to St. Martin's, it was clear that this is a school that values joyful learning, strong family connections, and prioritizing the student experience. From Pre-K learners' excitement about the dinosaurs who sneak in through the classroom windows during the night, to middle school students' enthusiasm about their upcoming boat race, the joyful energy on campus is palpable. This is a great place to be.
Blessed with expert teachers and a supportive school community, St. Martin's is a school focused on continuous improvement. Our traditions keep our program grounded in proven approaches that deliver positive results, while our impulse toward innovation keeps us looking for ways to expand, enhance, and refine our teaching and learning. Our Episcopal identity drives us to welcome each child as a child of God, with unique gifts to offer the world. Our neighborhood campus draws students from across the region because we are large enough to deliver a well-rounded program, but small enough to know and care deeply about each student.
I am excited to spend the coming year listening to and learning from the St. Martin's community. I will enjoy collaborating with students, teachers, alums, and parents to gain a holistic picture of the St. Martin's experience. And I look forward to meeting those who are searching for the right school, trusting that you will find the same welcoming community that I have.
Sincerely,
Tony Shaffer
Head of School