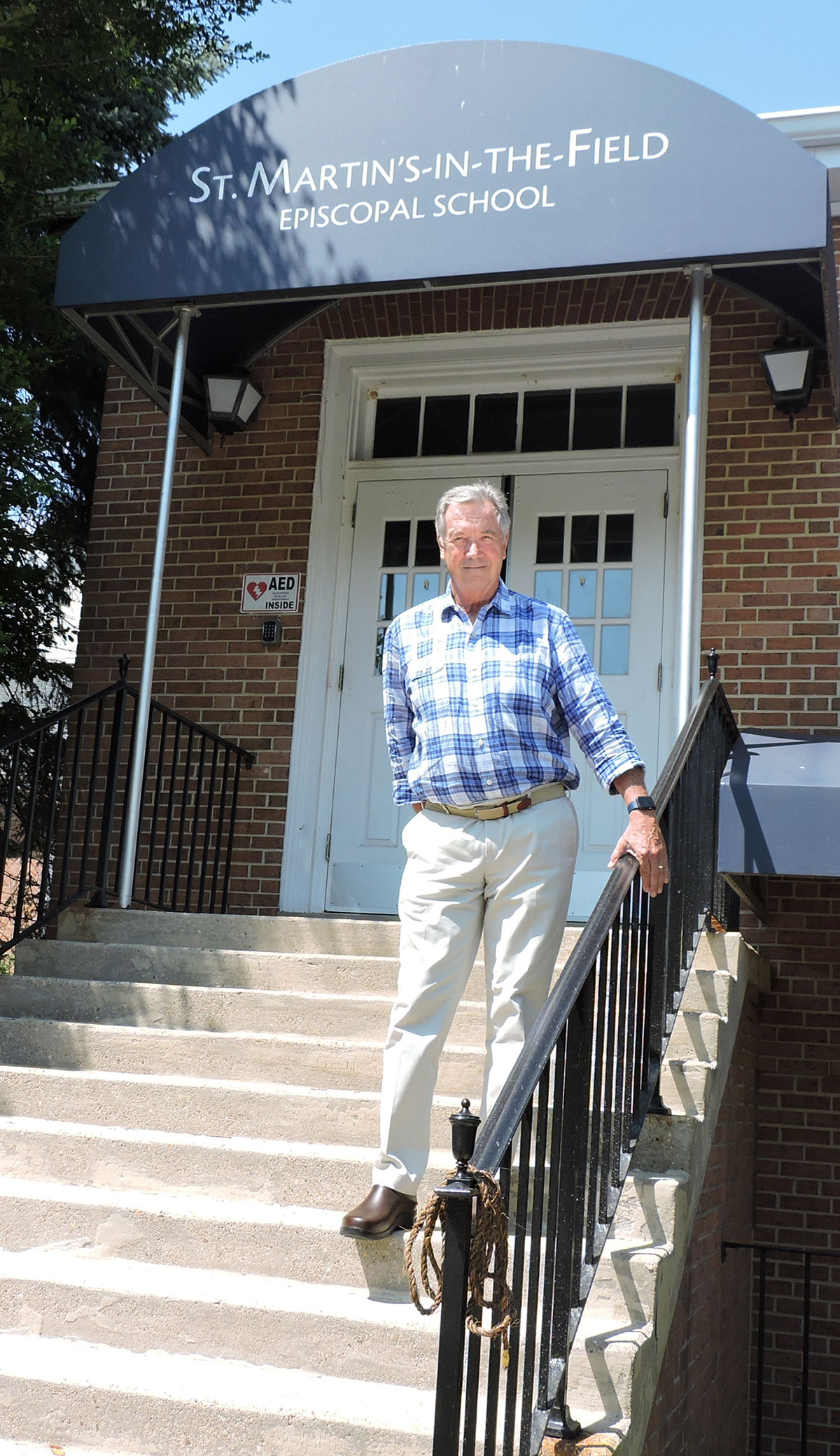 Dear Current and Prospective St. Martin's Families,
As the Interim Head of School, I am thrilled to work with such a positive and thoughtful school community. St. Martin's reputation of strong academics in a caring educational community manifests itself most recently in a burgeoning enrollment, strong financial support, and wonderful new facilities. Most of all St. Martin's has impressed me as a happy place.
In these complicated and often distressing times, St. Martin's-in-the-Field Episcopal School provides a learning oasis in which children can be themselves, while making life-long friends and connections with a remarkably accomplished faculty of kind and caring adults.
The Episcopal faith grounds and illuminates our daily interactions. A fundamental pillar of the Episcopal church is an abiding commitment to creating a community in which all people—regardless of race, religion, or ethnicity—feel welcome and safe. The St. Martin's community comprises all faiths and those who aren't religious. However, kindness, compassion, and altruism bind us all together as we strive to be the best we can be and to make this world a better place. In this regard our school is blessed with the pastoral support of St. Martin's-in- the-Field Episcopal Church clergy and congregation.
As a father of four I know well how hard parenting can be. St. Martin's teachers welcome the role of partners in that process and dedicate themselves to the personal and academic success of our shared responsibilities. Integral to parenthood and the educational growth, challenges and difficulties will occasionally arise. Our faculty and I commit to positive outcomes however possible and to applaud the successes your children/our students will experience both at St. Martin's and beyond.
Now is a wonderfully exciting time to be part of St. Martin's Episcopal School. Although COVID restrictions continue to complicate our interactions, I hope that current parents communicate when opportunities occur and that prospective parents who would like to learn more about this remarkable school community will contact us.
Sincerely,
Charles Sachs

Interim Head of School