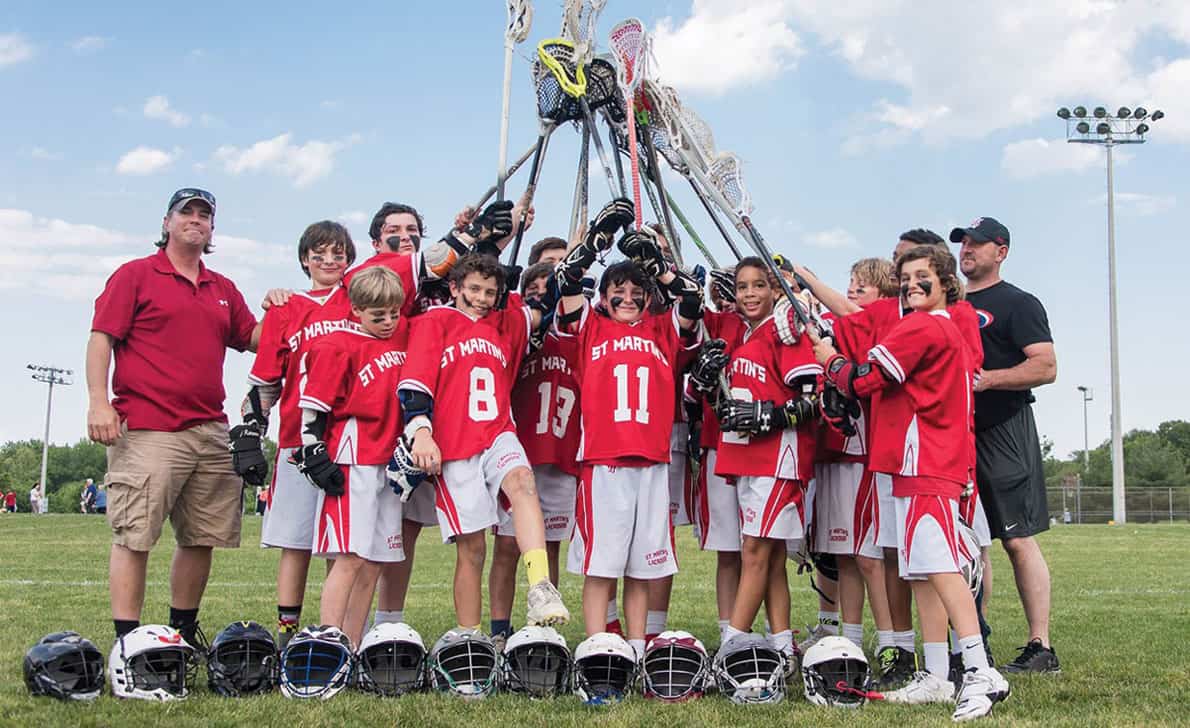 St. Martin's believes in developing exceptionally well-rounded students, and invests significant resources into our athletic program. With a full-time athletic director, our students learn to develop themselves physically through coordination, teamwork, and healthy choices. Physical education begins in preschool with games, stretching, and age-appropriate activities, and continues through eighth grade when students begin to specialize in sports and seek to continue their athletics in high school.
Beginning in Grade 5, students may choose to compete in interscholastic team sports. St. Martin's participates in competition with private schools of similar size throughout the region.
Co-ed Soccer
Co-ed Cross Country
Girls Basketball
Boys Basketball
Boys Lacrosse
Girls Golf
To view our Winter 2021-22 sports schedule, please click here.