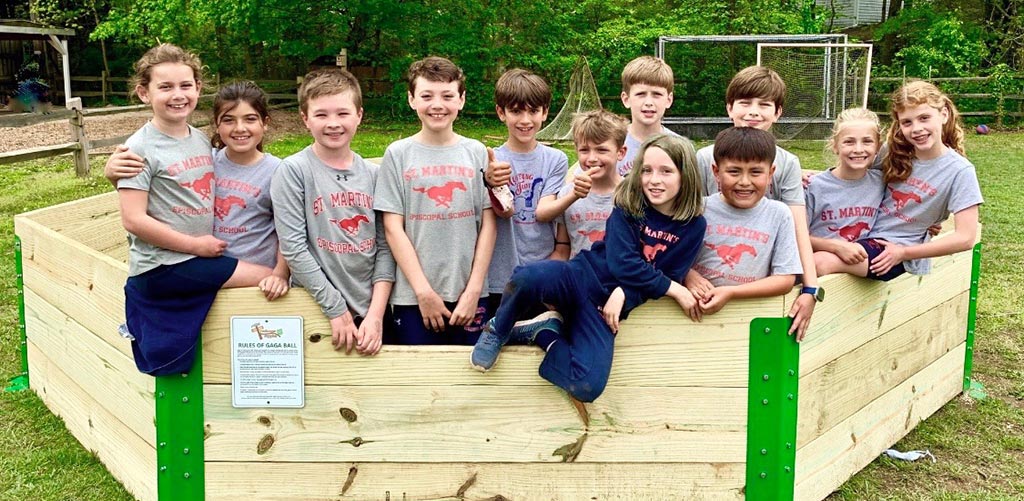 Before and After Care Program
Our before and after-school care program is led by qualified staff members. Students are able to socialize, have quiet time, study, and play games with their peers. Our morning and afternoon care program is available to students on a prepaid yearly discounted plan, a monthly prepaid plan, and also for "drop-ins."
Program hours start at 7:30 am until school begins and after school until 6:00 pm. Please watch for school announcements on modified holiday hours.
Additional details, including registration forms and directions for the reservation process, can be found below.  Please feel free to contact our Extended Day Coordinator, Jessica Mahfoudi, with any questions -  jmahfoudi@stmartinsmd.org 
Child Care Aware Program
We proudly support our military families by participating in the Child Care Aware Program.  We are approved to receive payments for military children attending before or after-school care, aged 3 years through 12 years, that are eligible for the Operation Military Child Care (OMCC) program. Operation Military Child Care is a reduced-fee assistance program for deployed Service Members who are unable to obtain child care on a Military instillation.   Additional information can be found here. St. Martin's provider number is P#47003.