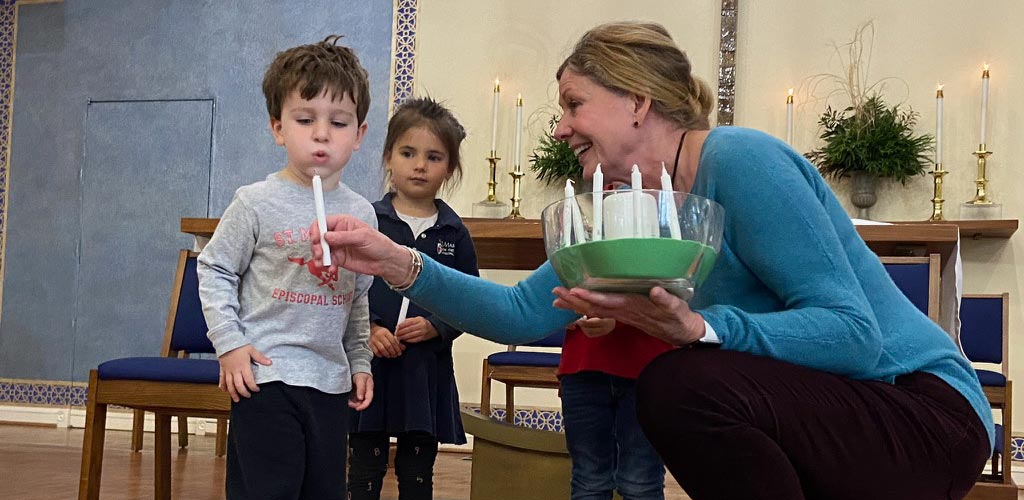 Early childhood learning is a joyful experience at St. Martin's. Experienced preschool teachers begin students' academic journey through play-based learning that teaches letter and number recognition, counting, pre-writing, and character building. A formative 3's program leads to hands-on exploration in our PreK classes in which children continue their learning through reading, writing, and hands-on inquiry-based learning. Teaching is dynamic, targeted and creative; learning is playfully purposed.
Our curriculum focuses on school readiness, and students are exceptionally well-prepared with a foundation for success in kindergarten.
Things to know about the Preschool at SMES:
Small classes with a minimum of two teachers in each class
Each week includes weekly art, music, physical education, Spanish, and Chapel
Active outdoor play and free time at least twice daily
Children learn and implement social skills including respect, sharing, manners, and public speaking
​Visit us for an Open House, or schedule a personal tour to discover St. Martin's.
Preschool Schedule Options:
Age Three (by 9/1/23)
Tuesday/Thursday
Half Day
Monday/Wednesday/Friday
Half or Full Day
Monday through Friday
Full Day
Age Four (by 9/1/23)
Monday/Wednesday/Friday
Full Day
Monday through Friday
Half or Full Day
Extended Day
Engaging before- and after-school programs offer extended day coverage, play and creative arts for all preschool students.
Monday - Friday
7:30 a.m. - 6:00 p.m.
Preschool begins each day at 8:45 a.m. Half day programs end at 11:45 a.m. and full day programs end at 3:00 p.m.
Details on program costs can be found under Admissions/Tuition & Scholarship.