Mustangs & Meatballs Raises Over $60K for St. Martin's!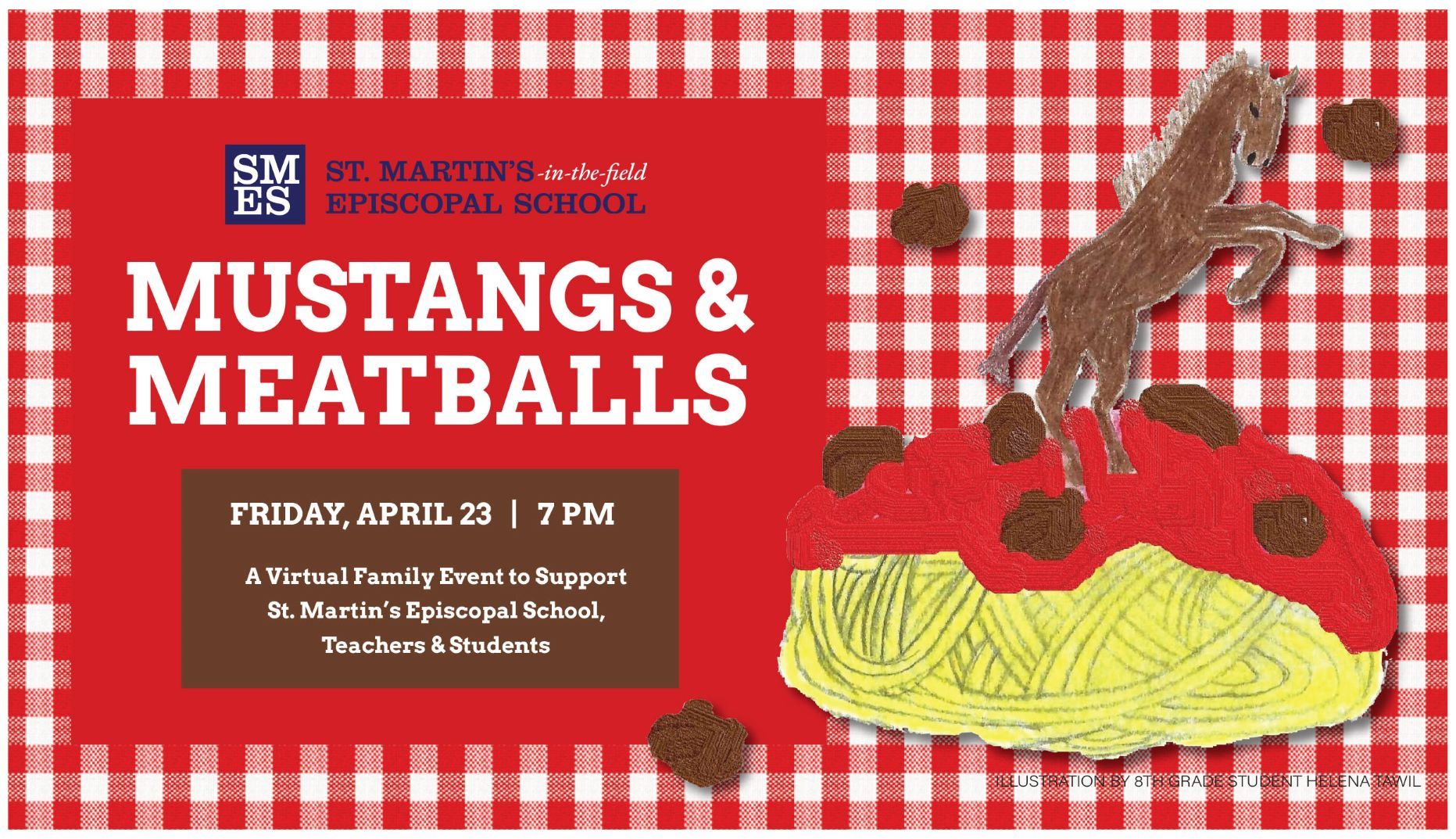 It was not just any ordinary Friday at St. Martin's. In front of screens, over 200 supporters and attendees enjoyed a special Italian dinner basket and a front row seat for this region's best talent brought to us by our own students! The acts were a wide display of interests from skateboarding to singing, and from dribbling madness with our Mustang Globe Trotters to dance performances!
In between acts, our Head of School shared the event's fundraising appeal to support both new technology for students and to support hiring a new Technology Coordinator. The energy was palpable as donations were made! Through a generous match donation from alumni parents, John and Anne-Marie Poulton, we exceeded our original goal for this initiative. The Poulton family's generosity and overall gift of $9,000 was made in recognition of departing Head of School, Jamey Hein, and the leadership he has brought to St. Martin's since 2014. In total, $63,000 was achieved for St. Martin's, with $23,000 raised to support technology!
Special gratitude to everyone who joined, supported, and donated to this meaningful event! The Event Committee and entire volunteer crew is most deserving of our gratitude, namely Kelly Austin, Colleen Baldwin (Chair), Leslie Dogan, Danielle Dupcak (PA President), and Christine Hickey (Director of Development and Marketing).