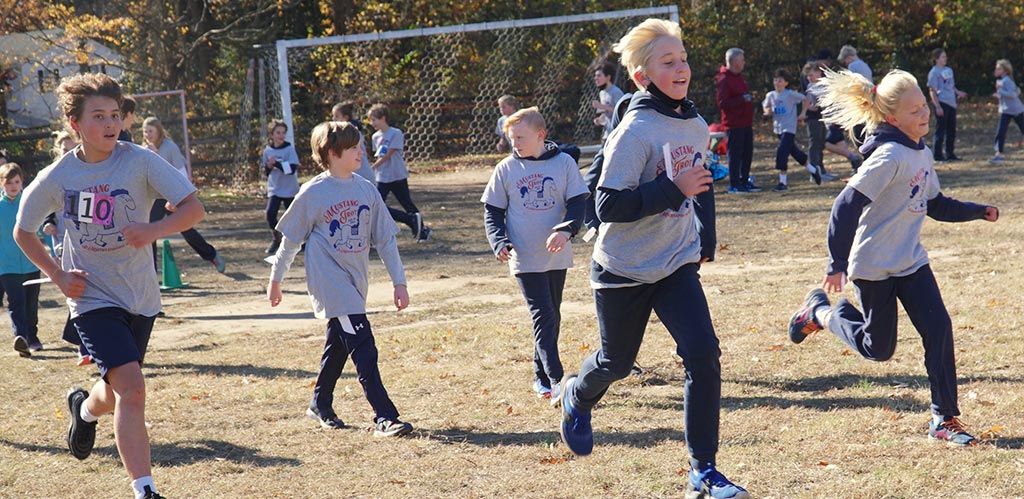 A tax-deductible gift to the Mustang Fund makes an immediate imprint on every student at St. Martin's. Like most independent schools, tuition only cover 75-80% of the school's operating expenses. Mustang Fund gifts join tuition and help achieve the gap to enable programs and opportunities which impact all students and teachers.
Since donations to the Mustang Fund do not cover costs met by tuition alone, ensuring the full community's participation in the Mustang Fund is crucial to the vitality of the school. St. Martin's depends on the Mustang Fund and the generosity of parents, grandparents, staff, alumni, and friends to support and enrich its programs and curriculum and bridge this funding gap.
By contributing to the Mustang Fund, you provide flexible and critical unrestricted support that directly impacts all students and teachers, such as:
Educational technology needs
Teacher salary increases
New curriculum
Facility enhancements
Professional development for faculty
The goal for the Mustang Fund, which runs from July 1, 2021 to June 30, 2022 is $100,000. Each dollar is an investment that inspires our school community and grant-giving organizations to support our students.
How much should I give and when?
We ask that you give to the Mustang Fund as generously as you can. From $25 to $10,000, gifts of every size are gratefully appreciated. We are always striving to achieve 100% parent participation. As you consider a gift amount, please keep in mind that all gifts make a difference and will be put to use for the benefit of our students. Leadership gifts of $1000 and above go a long way to ensure the school's financial promise. We invite our community members to make a gift to the Mustang Fund by December 31 of each year. Payments need to be received by June 30.